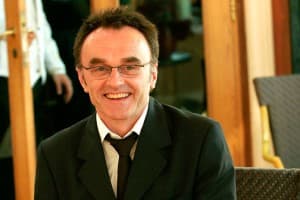 As ever British bookmakers are falling over themselves to offer bets on a number of sports personalities receiving either a knighthood or damehood in the 2013 New Year Honours.
With fewer than two months to go before the announcements, Bradley Wiggins (1-8), Ben Ainslie (1-3), Dave Brailsford (1-2), Danny Boyle (4-6) and Mo Farah (evens) are shorter than odds against to receive a knighthood, while Jessica Ennis (4-7) and Victoria Pendleton (4-6) are odds on to receive a damehood. Other fairly short-priced bets include David Weir (2-1), Sarah Storey (3-1) and Andy Murray (8-1).
Most of the odds listed above are criminal because there are reports that the committee responsible for awarding honours to British sports people will be allowed to award either a knighthood or a damehood to only one London 2012 Olympic Games/London 2012 Paralympic Games gold medal champion.
Indeed, Sir Bob Kerslake, who chairs the committee, is on the record as saying that Olympians must demonstrate wider community work beyond their sports performances to be in with a chance of receiving an honour of any description.
All of Great Britain and Northern Ireland's gold medallists at the Beijing 2008 Olympic Games received at least an MBE in the next round of honours. But given that Team GB won so many Olympic titles in London, do not expect the 2008 deal to be in place in 2012. The goalposts have moved.
Therefore, anyone who backs Wiggins, Ainslie, Farah, Ennis or Pendleton at the prohibitive odds available currently should report to their doctor and have their heads checked immediately after placing their bets. Never say never but the word is very strong that a maximum of one of them will receive one of the top gongs in the 2013 New Year Honours.
Naturally, the committee will want to honour some of the people responsible for ensuring that the London 2012 Olympic Games/London 2012 Paralympic Games were a huge success. So what about the chances of, say, Brailsford and Boyle?
Brailsford was a professional cyclist in the 1980s but he is best known and most revered for his work as a cycling coach, playing a key role in British victories at the Athens 2004 Olympic Games, Beijing 2008 Olympic Games and London 2012 Olympic Games. Also, he was the boss of Team Sky during the 2012 Tour de France that Wiggins won so emphatically.
The last two sports knighthoods/damehoods have been given to people who operate behind the scenes, with rugby union coach Ian McGeechan and horse racing trainer Henry Cecil becoming knights in 2010 and 2011 respectively. But does Brailsford have the star power to beat Wiggins et al if there is only one sports knighthood or damehood up for grabs at the turn of the year? Maybe but surely he is not a 1-2 chance to receive the ultimate honour given the circumstances.
That leaves Boyle, who has been backed in from odds against to odds on. One can see why punters latched on to him in the afterglow of the London 2012 Olympic Games and, arguably, he should be much, much shorter than his current quote of 4-6.
First, Boyle's London 2012 Olympic Games Opening Ceremony was a worldwide smash hit that, unlike the victories of Wiggins et al, had people all around the globe off their feet and applauding. One would be hard pushed to find a negative review of his four-hour tour de force in which Queen Elizabeth II played a James Bond girl.
Second, Boyle lives in Mile End, an Ennis javelin throw from London's Olympic Stadium. Do not underrate the significance of his residential address. The London 2012 Olympic Games have been lauded for many reasons but most notably for how they have managed to regenerate the East End of London. That he lives in the famous area is another string to his bow.
Third, Boyle had plenty of runs on the board in the worlds of art and charity before the London 2012 Olympic Games. He won the Best Director for Slumdog Millionaire at the 81st Academy Awards in 2009, with the film winning eight of the 10 Oscars for which it was nominated, including Best Picture. And in his spare time he is a trustee of the United Kingdom-based, Africa-focused arts charity Dramatic Need.
Winning an Academy Award has been sufficient for the likes of Anthony Hopkins, Helen Mirren and Ben Kingsley to receive either a knighthood or damehood and, without wishing to bore everyone, the list contains many more luvvies.
Not that Boyle is a luvvie; he is a working class hero who did not know what to say when British journalists asked him how he would feel about becoming Sir Daniel rather than Danny. It is a positive that he has the common touch.
New Year Honours betting is sure to close shortly so do not delay in backing Boyle at 4-6 the bookmakaers below. Do not even think about backing anyone else. Unless the committee making the decisions does a U-turn, there is no way that any of the out-and-out sports people should be odds-on chances.