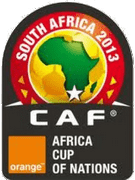 English Premier League managers would rather that it did not exist – or at least took place in the European summer – but the Africa Cup of Nations is here to stay and it has grown in stature with the export of African footballers to top clubs not only in England but also throughout Europe.
And the African Cup of Nations will stay in odd-numbered years from 2013 onwards after the Confederation of African Football's sensible decision to move away from even numbers so that it does not clash with future FIFA World Cups.
The 2013 competition will be the 29th edition of the top international football tournament for African teams, with South Africa hosting the event after the Confederation of African Football stripped Libya of its hosting rights as a consequence of the civil war that, among other things, resulted in the overthrow of the Gaddafi government.
Egypt is the most successful country in the 56-year history of the tournament, winning the competition seven times, including once when it was known as the United Arab Republic. Its other multiple winners are Cameroon (four titles), Ghana (four titles), Congo DR (two titles) and Nigeria (two titles). All up, 14 sides have tasted success, illustrating how open the Africa Cup of Nations has been in comparison to international football's other major events.
This year's tournament will kick off on Saturday 19 January with the Group A match between South Africa and Cape Verde in Johannesburg. The 32nd and final game will take place in Johannesburg as well on Sunday 10 February.
Bookmakers think it's a one-team race
One could be forgiven for thinking that the 2013 Africa Cup of Nations is a one-team race because that is certainly the way that bookmakers view it, with Cote d'Ivoire well ahead of every other side in the ante-post betting markets.
No-one is questioning that Cote d'Ivoire deserves to be the bookie's favourites – it is the top African team according to any number of statistical tools, including FIFA's world ranking, and it has not lost any of its last 22 matches if one ignores penalty competitions – but odds of less than 2-1 are undeniably short in the circumstances.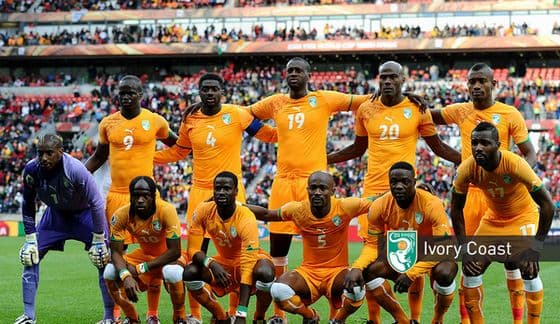 The Ivory Coast are way too short a price to make them worth backing pre-tournament
This year's draw was pretty mean to Cote d'Ivoire, placing it in the same round-robin section as the continent's second-ranked side, Algeria, and live outsiders in Tunisia and Togo. Every football tournament has a Group of Death and the Elephants are in the latest one, which is not a good thing for anyone backing the favourites. Also, they could have to beat winners Zambia, 2013 tournament hosts South Africa and 2010 FIFA World Cup star Ghana in the knockout phase.
And it is not just the draw that should concern anyone thinking about backing Cote d'Ivoire at short odds. The Elephants have a strong squad – they can call upon former Chelsea striker Didier Drogba and the Toure brothers lighting up Manchester City's defence and midfield, Kolo and Yaya – but their roster is not as tight as some of the others and their mental fortitude is suspect. They have flopped on the big stage many times before and their golden generation has one last chance not to fluff their lines.
This year, all the pressure will be on Cote d'Ivoire and, while the Elephants have the personnel to go one better than they did 12 months ago and take out their second championship, there are better bets available.
Algeria, Mali and Cape Verde overpriced outsiders
Bookmakers have not paid too much attention to FIFA's world rankings when framing their odds, which means that there are some obvious value bets if one believes that FIFA's number crunchers know their football.

With regards to finding some value against Cote d'Ivoire in the tournament winner market, one could do worse than couple Algeria and Mali at odds of around 14-1 and 16-1 respectively. The Desert Warriors may be in the same group as the Elephants but they are FIFA's idea of Africa's number two team and, if they qualify for the knockout phase, they will not be able to meet the hot favourites again until the final. The Eagles have got a relatively soft draw and, as Africa's third-ranked side, warrant more respect from the world's bookmakers.
One can back Algeria and Mali together and receive odds of just under 7-1. One ought to prefer that plan of attack than Cote d'Ivoire at just under 2-1.
It would be a massive shock if Cape Verde marked its Cup of Nations debut by winning the 2013 tournament but the Blue Sharks, who defeated Cameroon to make the finals, are overpriced to go well against Angola, Morocco and South Africa in Group A. As the highest ranked team in the host nation's pool, Cape Verde should be much shorter than 5-1 to reach the quarter-finals and 14-1 to take out the section.
Best of the tournament betting offers
Paddy Power will refund tournament winner bets placed before the competition kicks off on sides that go out on penalties. Two teams – Cote d'Ivoire and Gabon – exited the 2012 Africa Cup of Nations after a shootout and the 2006 Africa Cup of Nations saw three sides eliminated in heart-breaking fashion. Approximately one in five of the tournament's previous knockout games have gone to penalties so one can expect at least one of the seven sudden-death ties to go the distance if the mean holds up.
Certainly back your 2013 Africa Cup of Nations title fancy with Paddy Power provided that the Ireland-based bookmaker's odds are competitive. It is an innovative and worthy offer.