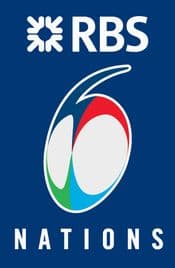 The Six Nations Championship is the current version of the premier international rugby union tournament involving the cream of Europe. Established in 1883 as the Home Nations Championship, the top competition was the Five Nations Championship for the majority of the 20th century before Italy became the sixth regular participant in 2000.
Since 2000 and the first Six Nations Championship, only four of the half a dozen countries – France (five times), England (four times), Wales (three times) and Ireland (one time) – have won the tournament. Scotland has not won a northern hemisphere title since 1999 and Italy, which is still finding its feet in the big league, has yet to score.
There is more to the Six Nations Championship than just the title. Each of the half a dozen teams tries to win what is known as the Grand Slam, while England, Ireland, Scotland and Wales try to win what is known as the Triple Crown.
Six Nations Championship sides achieve a Grand Slam when they manage to win all of their games in a single season. Since 2000, both France and Wales have won three Grand Slams, while England and Ireland have won one apiece.
The Triple Crown is an honour contested by the four home nations – England, Ireland, Scotland and Wales – within the Six Nations Championship. To achieve a Triple Crown, one of those teams must win all of its matches against the other three in the same year. Since 2000, Ireland has won four Triple Crowns, while Wales and England have won three and two respectively. The fact that Ireland has won four Triple Crowns but only one Six Nations Championship indicates that it has struggled versus France and Italy in recent seasons.
Odd-numbered years favour England, Italy and Scotland
The 2013 Six Nations Championship will kick off on Saturday 2 February when Wales plays England at the Millennium Stadium in Cardiff and conclude when France faces Scotland at the Stade de France in Paris on Saturday 16 March.
Because there are five rounds in a Six Nations Championship – for the sides to play each other home and away would take up too much of the European rugby union schedule – there is inequity in the draw. Every year, three teams play three home games and three teams play three away matches.
In odd-numbered years such as 2013, England, Italy and Scotland are the three sides with three home games. England entertains France, Italy and Scotland. Italy hosts France, Ireland and Wales. Scotland welcomes Ireland, Italy and Wales. Six Nations Championship officials have done their best to limit the impact of the draw but it is such a big factor that one must go over it with a fine-toothed comb before opening one's wallet and placing futures bets.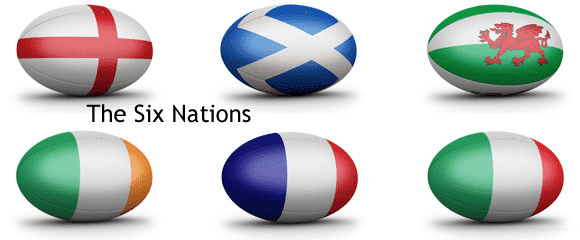 If bookmakers are correct this years six nations will be a 2 horse race
Bookmakers struggling to split England and France
UK bookmakers are struggling to split England and France at the head of 2013 Six Nations Championship betting, with both of the traditional powers trading at odds around 2-1 before the competition gets under way. In spite of their poor form in the second half of 2012, both Ireland and Wales are under 5-1 to take out the tournament, while one can almost write any price that they want about Scotland and Italy.
Using the International Rugby Board's world rankings going into the 2013 Six Nations Championship and adding three points for home-ground advantage as per the advice of the statisticians behind the numbers, England deserves to head the title market as it would be the favourite for each of its five matches, including against France at Twickenham on Saturday 23 February in what will be billed as Le Crunch.
According to the International Rugby Board's world rankings, the most likely 2013 Six Nations Championship ladder would see England win the Grand Slam with five wins, France win four games, Ireland and Scotland win two matches and the wooden spoon come down to points difference between Italy and Wales on one win apiece. So how does one use those forecasts to obtain some excellent betting value?
Too little percentage in the favourites
Well, for starters one could dutch England and France in the 2013 Six Nations Championship market and get slightly better than 1-2 about the big two. The International Rugby Board's number crunchers and most rugby union analysts rate England and France well ahead of their European rivals, with Ireland and Wales short in the betting because of their respective draws. One can understand why bookmakers do not want to get too aggressive with, in particular, Ireland – its two home games are versus England and France – but they have gone overboard and put too little percentage in the favourites.
If one had to choose between England and France, it would have to be England because of its home match against its most dangerous opponent. Also, England won the last Six Nations Championship played in an odd-numbered year.
Wales could go from hero to zero
The pick of the exotic 2013 Six Nations Championship bets is, unfortunately, one that some value hunters found a few weeks ago: Wales to finish last and win the wooden spoon.
Some smart cookies snapped up the early 33-1 and 25-1 odds about Wales propping up the Six Nations Championship ladder 12 months after winning its third Grand Slam since Italy joined the party in 2000. One can still get set at 20-1, which still represents an excellent value investment.
According to the International Rugby Board's world rankings, Wales can expect to win just one game this season and that is its first match versus Ireland in Cardiff. A horror run has seen Wales slip to ninth and, with confidence at a low level, bookmakers are underestimating the prospect of the defending champion going from hero to zero. And before one says that Wales cannot win the wooden spoon, go back and have a look at the 2003 results when Wales finished sixth.