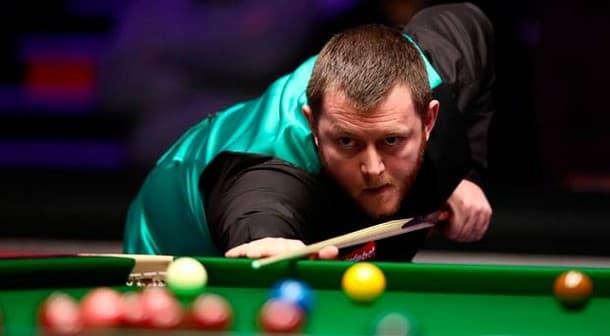 Barry Hearn has done wonders for snooker in his decade in charge. 10 years ago there was a lack of tournaments on the circuit and miserable prize-money for those that did take place. This year as we reach December there's already been 8 ranking events some with prize funds of over £700K and £150K to the winner. It's a big improvement and a great opportunity for the players.
Barry is not a patient man though. I suspect he doesn't watch a 4-hour director's cut of a movie when there's a 90 minute version available. His motto would be shorter, faster, keep it moving, and that has translated to his time as undisputed snooker boss. So as we head to the wonderful York Barbican on Tuesday for the first of the so-called Triple Crown events, the 2018 Betway UK Championship, we can say with disappointment that this particular leg is not quite what it used to be.
Traditionally the UK Snooker Championship was ran on similar lines to the World Championship with a small field for the TV stage and long format games. Now the field is 128 players, the early rounds use a multi-table format and all matches are a mere best-of-11 except for the final. It's still enjoyable and a huge part of my Christmas build-up but it doesn't sit well with me.
One small mercy is excellent Eurosport coverage meaning we are no longer tied to BBC schedulers who treat snooker with little respect, especially in the evenings. Eurosport have been kicking it out of the park with their snooker coverage for quite a while. They are definitely worth checking out even when both them and the Beeb are live.
Despite my dislike of the new format, it does have advantages for those of us who like a gamble. Presumably, that includes anyone reading this. Nearly half the field have little chance but bookmakers may go a point or two higher on the top players because the field-size makes the tournament look more competitive than it is. For anyone who prefers match betting, there'll be 127 games to find a hidden gem, and there's always a chance that bookmakers will make a mistake here as the tournament progresses.
However, the real glory is in backing an outright winner. So I'll concentrate there and see if we can find ourselves the 2018 UK Championship Snooker winner to boast about down the pub in 2 weeks time.
TOP TIP! Mark Allen to win the UK Snooker Championship @ 16/1 with Bet365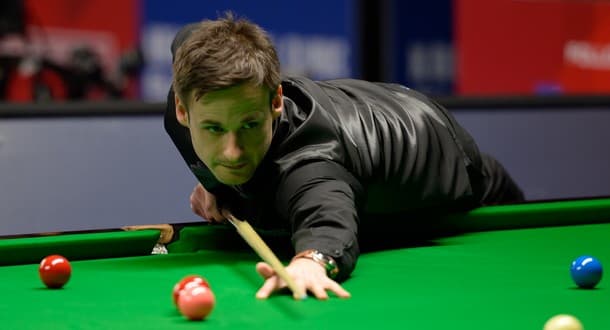 Firstly we face the Ronnie conundrum. He can absolutely blitz any tournament he enters and leave those who oppose him with egg on their face. Incredibly it's the 25th anniversary of his first win in this event which may give him extra focus. On the other hand, he goes off 4.00Bet €100 to win €4003/1Bet £100 to win £400+300Bet $100 to win $4003.00Bet HK$100 to win HK$4003.00Bet Rp100 to win Rp400-0.3333Bet RM100 to win RM400 fav, and you haven't come here for 4.00Bet €100 to win €4003/1Bet £100 to win £400+300Bet $100 to win $4003.00Bet HK$100 to win HK$4003.00Bet Rp100 to win Rp400-0.3333Bet RM100 to win RM400 snooker tips in 128 runner fields. I don't think he wins often enough to justify this skinny price. So I'll strike him out at the risk of looking silly when he wins without dropping a frame.
Next, we have Mark Selby at 6/1. I have huge admiration for Selby but I don't think he has quite looked 'right' this season despite a £150K win in Guangzhou. His latest outing in Belfast will also have hurt as he lost a final frame decider to Ronnie that was his for the taking. Finally, the high seeds in his quarter include Stuart Bingham and Barry Hawkins who are relatively immune to Selby's granite style of play. I much prefer him when his path has players he can annoy like Judd Trump or Shaun Murphy. So with regret, I'll pass on Mark Selby this time.
The last of the short prices are Judd Trump at 9.00Bet €100 to win €9008/1Bet £100 to win £900+800Bet $100 to win $9008.00Bet HK$100 to win HK$9008.00Bet Rp100 to win Rp900-0.1250Bet RM100 to win RM900 and John Higgins at 11.00Bet €100 to win €110010/1Bet £100 to win £1100+1000Bet $100 to win $110010.00Bet HK$100 to win HK$110010.00Bet Rp100 to win Rp1100-0.1000Bet RM100 to win RM1100 . Judd is easy for me to dismiss as a snooker tip. He's very brittle and gets bogged down against a certain type of opponent. John Higgins rarely gets over the line in big events these days and simply shouldn't be so short.
We now move into the 16/1 shots and I wouldn't put anyone off Kyren Wilson or Mark Williams. It may yet be too soon for Wilson to win a UK Championship though and Williams has no need to knuckle down after his recent miracle year.
I prefer the chances of Mark Allen at a general 17.00Bet €100 to win €170016/1Bet £100 to win £1700+1600Bet $100 to win $170016.00Bet HK$100 to win HK$170016.00Bet Rp100 to win Rp1700-0.0625Bet RM100 to win RM1700 and he is my first tip. A winner at the Masters in January and also won a monster £175K pot 3 weeks ago at a ranking event in China. A defeat in the first round in his native Belfast two days later is easily forgiven. Finally his position in the wide-open quarter four means he avoids Selby and O'Sullivan until the semi-finals. His seeded rivals to reach that stage include Neil Robertson and Mark Williams, not ideal but not terrible.
At a more exotic price David Gilbert has appeal. Earlier this season he reached the final of the World Open scooping £75K. He probably should have won after leading Mark Williams 9-5 in a first to 10 game. Unsurprisingly his form faded a little after that but in the last few weeks, he has reached the quarter-finals in Belfast and a Last 16 spot in China. So his game seems to be going in the right direction. He has now quietly moved up to number 19 in the world yet he is pretty much being dismissed for this at up to 251.00Bet €100 to win €25100250/1Bet £100 to win £25100+25000Bet $100 to win $25100250.00Bet HK$100 to win HK$25100250.00Bet Rp100 to win Rp25100-0.0040Bet RM100 to win RM25100 . A lot needs to go right and he'll possibly have to beat five higher seeds but he's a fun selection. Sadly both my selections are in the same half so we can't get a dream final.
TOP TIP! David Gilbert to win the UK Snooker Championship @ 200/1 with Betvictor
David Gilbert
Mark Allen
snooker
UK Snooker Championships