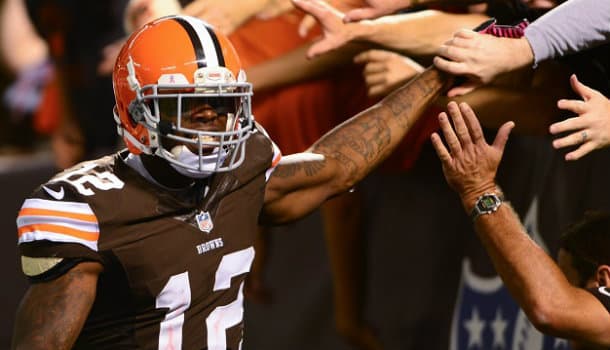 I went 1-1 on my teasers last week and the Lions were the only team to lose, which cost me a big day, but I still won 2.2U (+6.5U Overall). I'm looking to at least hit +10U by the end of the season.
Thanksgiving Day is on Thursday and there are three football games on, so get your teaser bets in by tomorrow morning. I have one Thanksgiving Day teaser and one teaser with just Sunday games.
Bet your NFL teasers at BetOnline and earn up to $1000 on your first deposit.
NFL Thanksgiving Day Teaser
Bears +13.5, Cowboys +3.5 & Seahawks +7.5 (Bet 1U to Win 1.5U)
This is a 6.5-point teaser at BOL rather than the traditional 6-points. I never cross zero on a teaser, but in this case I have to. I really expect the Cowboys to win the game, so I don't mind in this case.
Chicago is playing Detroit, Dallas is playing Philadelphia and Seattle is playing San Francisco. All three of the games on Thanksgiving Day are divisional match-ups and for the most part should be close.
I like Seattle to win SU, as Wilson is playing much better than Kaepernick. Wilson is running at will and frustrating defenses. Both defenses are strong and in a low scoring game I like getting +7.5 points.
Philly and Dallas are fighting for first place in the NFC East in this game. Dallas is home where they'll have a considerable edge over the Eagles. Murray and the Cowboys will run their way to a victory.
The Bears defense is weak, but they tend to play division opponents strong. This is a lot of points as well to cover for a Lions team that has had trouble even scoring 13+ points the last few weeks.
Best NFL Games to Tease on Sunday in Week 13
Cleveland Browns +8.5 vs. Buffalo Bills
The Browns (7-4) have a shot still in the AFC North while the Bills (6-5) kept their playoff hopes alive with a win over the Jets last week. Josh Gordon is back for the Browns and I like them to win.
Cleveland has struggled against the run this season, but the Bills are depleted at RB. The Browns have the better pass game. This should be a low scoring game that ends within a FG, so tease CLE up.
Baltimore Ravens PK vs. San Diego Chargers
The Ravens (7-4) and Chargers (7-4) both need to win to keep pace in the AFC. Baltimore has won two in a row and in those two games Forsett has rushed for a total of 294 rushing yards for Baltimore.
San Diego's weakness on defense is against the run and Baltimore should have success pounding the ball at home. I like the fact SD is getting a lot of action at the betting window and I'll gladly bet BAL.
Miami Dolphins –1 vs. New York Jets
Miami (6-5) and the Jets (2-9) don't play until Monday night, but it's worth the wait. Everyone thought that the Jets would beat the Bills last week, but they were blown out and looked terrible.
Geno Smith is back in at QB, but the Jets are a complete mess. Miami is still in the playoff race, but after losing last week they have to bounce back and pick up an easy win against the Jets on MNF.
NFL Week 13 Best Bets
Browns +8.5, Ravens PK & Dolphins –1 (Bet 1U to Win 1.6U)
This is a 6-point teaser at BetOnline and pays plus money. I'm confident in the Ravens and Dolphins both winning. The Browns scare me a bit because of weather concerns, but at +8.5 points I'll bite.