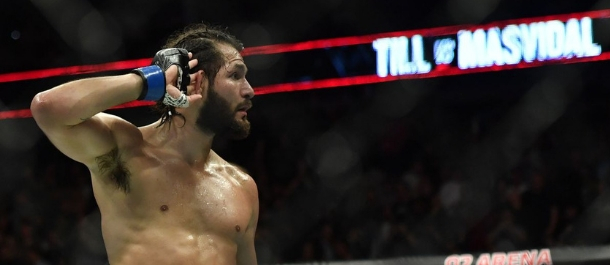 UFC 239 is widely considered to be one of the biggest and best UFC events of 2019 and it's set to happen this Saturday, July 6, in Las Vegas, Nevada.
At the top of the event is two brilliant title fights featuring two champions who are recognized as the best to have ever competed in the UFC. Jon Jones will defend his title from Thiago Santos in the main event and Amanda Nunes will defend hers from former champion Holly Holm.
Read more
Jon Jones vs. Thiago Santos betting guide
Amanda Nunes vs. Holly Holm betting guide
But for this article, we're going to be focusing on two of the UFC 239 main card bouts: Ben Askren vs. Jorge Masvidal, and Luke Rockhold vs. Jan Blachowicz.
We'll bring you the best odds and our detailed breakdown, tips, and best bets.
Jorge Masvidal vs. Ben Askren
Saturday, July 6 – 11:00 pm (ET) / 3:00am (GMT)
Not long after his controversial submission win against Robbie Lawler, Ben Askren gets his chance to make it two in a row with the UFC and extend his undefeated career record wins to 20.
Although Askren's debut was a successful one, he received more damage in the first minute of that bout than he had in the 18 fights beforehand. Askren was dropped on his head by Lawler before then taking many hard punches to the face. He recovered, however, and managed to slow Lawler down before eventually locking in a bulldog choke. Referee Herb Dean stopped the fight prematurely, thinking that Lawler was unconscious and Askren was handed his first UFC win.
He's now on the edge of a title shot if he can defeat Jorge Masvidal at UFC 239.
Masvidal's also on the rise after crushing Darren Till in the second round in March. It was Masvidal's first win since January 2017 but his two defeats were against then-top contenders in Stephen Thompson and Demian Maia.
Masvidal represents a significant challenge for Askren, despite what the odds may have you believe.
While upright, Ben Askren is considered to be one of the worst strikers in the UFC today. Through the entirety of his career with ONE Championship and Bellator, he's rarely needed to stand with an opponent and has merely taken them down to the mat and either submitted them or forced them to endure endless ground and pound.
Yet, Askren's always found a way to close the distance and use his exceptional wrestling ability to win fights. He doesn't have elite athleticism or speed, but he simply steps into range and latches onto his opponent. Once he grabs a limb or locks his hands around the body of his opponent, the chain wrestling commences and Askren utilizes his folkstyle wrestling background to control the flow of the fight.
If Masvidal wants any chance of winning this one, he's going to need to stick his jab out and keep Askren away. That's a tough ask, though, considering that Askren will at least be trying to press forward and Masvidal may need to give up some space to effectively land his strikes.
The definitive moment of this fight will be when (or if) Masvidal lands his first significant strike. If Masvidal can earn Askren's respect, he's going to have a much easier time implementing his boxing strategy against a rather defenseless opponent.
Askren has way too many question marks surrounding him for us to back him at even odds, let alone as a moderate betting favorite.
The smart play here is to bet on Jorge Masvidal and hope that he can keep Askren from clinging onto him for three rounds.
Bet on Jorge Masvidal to win: 2.85Bet €100 to win €28537/20Bet £100 to win £285+185Bet $100 to win $2851.85Bet HK$100 to win HK$2851.85Bet Rp100 to win Rp285-0.5405Bet RM100 to win RM285 at Mybookie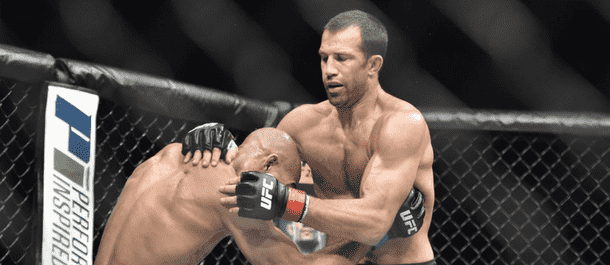 Jan Blachowicz vs. Luke Rockhold
Saturday, July 6 – 10:30 pm (ET) / 2:30am (GMT)
Luke Rockhold makes his move up to the UFC's light heavyweight division this weekend and has plans to capture his second UFC championship eventually at 205-pounds.
A former champion of the middleweight division, Rockhold is following the latest trend in the UFC of moving from 185-pounds to 205-pounds. Anthony Smith did it and got a title shot against Jon Jones. Thiago Santos did the same and he's fighting Jones this weekend. Rockhold could be next in line if he impresses this weekend.
He's got a difficult opponent in front of him at UFC 239, though, as Jan Blachowicz looks to get back on track after losing to Thiago Santos in his last bout. That fight was the end of Blachowicz's brilliant four-fight winning streak and the removal of him as a genuine contender for the title. A win against Rockhold, however, could put him right back in the running.
At his best, fans will witness Rockhold punish the body of his opponent with destructive kicks. By mixing these kicks into his otherwise rudimentary striking game, Rockhold can remain competitive on the feet and even win fights while standing in some cases.
However, as the David Branch fight reminded the world, Rockhold's almost unstoppable once he secures top control. He bruised and battered Chris Weidman from top position to win the middleweight title years ago and he most recently crushed Branch with his heavy top pressure before ending the fight with strikes.
It's Rockhold's striking that'll need to be on point against Blachowicz this weekend, though. Blachowicz is a great boxer and this skillset was on display when he battled Alexander Gustafsson. Despite having early success on the feet, Blachowicz was taken down by Gustafsson and controlled for long periods.
Blachowicz has a genuine chance of upsetting Rockhold in his light heavyweight debut here, but the odds aren't good enough for us to bet on that side. Instead, the 1.43Bet €100 to win €14343/100Bet £100 to win £143-233Bet $100 to win $1430.43Bet HK$100 to win HK$143-2.33Bet Rp100 to win Rp1430.4300Bet RM100 to win RM143 with Bovada are relatively generous considering that Rockhold has many ways to win.
Bet on Luke Rockhold to win: 1.43Bet €100 to win €14343/100Bet £100 to win £143-233Bet $100 to win $1430.43Bet HK$100 to win HK$143-2.33Bet Rp100 to win Rp1430.4300Bet RM100 to win RM143 at Bovada
Best Bets for UFC 239
Ben Askren
Jorge Masvidal
UFC 239