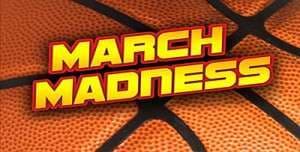 It is that time again, when Americans abandon their social lives and do their best to call off work to watch the NCAA Tournament. Besides the Super Bowl, March Madness is the betting event of the year. Whether it is simply filling out a bracket for an office pool, or betting on individual games throughout the tournament – no other event enthralls and captivates the country like the Road to the Final Four.
All US online sportsbooks are vying for bettors' actions in the coming weeks, and many are offering up March Madness promotions and reload bonuses specifically for the NCAA Tournament. Now is the perfect time of the year to deposit into a new sportsbook, or take advantage of a promotion at your preferred shop.
Selection Sunday is March 16th, and the tournament starts with First Round action at UD Arena in Dayton, Ohio. The Second and Third Rounds start the mammoth slate of games, which kicks off on Thursday, March 20th.
GTBets
GTBets.eu is offering players a free half point on their favorite team in the tournament and reload bonuses leading up until the tournament. The offer will go live on Monday of this week and qualified players will receive a 'Bonus Alert' from inside their account. New customers can take advantage of their 50% First Deposit Bonus up to $500.
Bovada
Bovada.lv is offering players a $25,000 Bracket Buster contest along with $75 worth of cash bonuses for betting on each round of the tournament. Their selection of player props and futures will likely rival any other sportsbook as well.
BetOnline
The team at BetOnline.ag is offering a $10k bracket contest with a trip to the Final Four on the line. Players will also be able to take advantage of a 25% Reload Bonus up to $1,000 during March Madness. The book gets their lines up quickly and has competitive night limits. Their parlay and teaser odds are also excellent.
5Dimes
5Dimes makes a strong case as the go-to sportsbook for March Madness. The book is offering a perfect bracket contest with a 100% payout and a top prize of $25 million dollars for just a $25 office pool wager. Their reduced juice markets on the games, plus loads of props, futures, help their cause as well. In addition, live in-play wagering is available for every game of the tournament.
Bookmaker
Bookmaker is offering a reload bonus along with a 2014 Bracket Contest with $150,000 in prizes. Those who deposit before March 20th get a free entry into the contest. Entries are $10 each, but bettors can receive up three entries depending how much they deposit. The reload bonus is available a 25% Free Play Bonus. Deposit up to $1,000 and receive a free play of $250.
TopBet
TopBet.eu is one of the newer sportsbooks in the US market that are garnering a lot of attention. They are offering players a 50% Bonus up to $250 anda free Final Four bet after the Elite Eight concludes.
Quick Tips for 2014 March Madness Betting
Rely on Strong Guard Play
While some bettors may consider choosing strong guard oriented offense as a bit of a "trap play" way of thinking, it is hard to ignore the results. Superior guard play has been a part been a large part of almost Final Four squad in recent years, and that is not going to change. An excellent backcourt cuts down on turnovers and makes the most of each possession. This should not an overriding factor when handicapping a game, but it is worth consideration.
Free Throws
This may be an afterthought for some, but a team's free throw percentage is extremely crucial when it comes to capping a contest. Teams that make free throws cover point spreads. It is that simple. This is especially true for betting underdogs in close matchups. Those final few minutes of fouling and heading to the line will make the difference between a cover and loss.
Manage Your Bankroll
If you're a bettor who is depositing to take advantage of a bonus and bet the tournament, make sure make your money last. Do not wager all your money on Thursday and Friday's games. Half the fun of March Madness is wagering around the clock and watching the tournament unfold. Bet a little less early on and keep yourself in action for the entire tournament.