Global interest in college basketball peaks this week with perhaps the most entertaining four days of sports that American television has to offer — the opening weekend of play in the 2015 NCAA men's basketball tournament.
The 68-team field was pared to 64 on Tuesday and Wednesday through four "First Four" games, and play began today in earnest. A scan through your cable and digital services, available around the globe, will provide full coverage on many, if not all of the games. March Madness is the high point for global interest in college basketball, with dozens of the players on display on their way to either the NBA or to European national and club teams.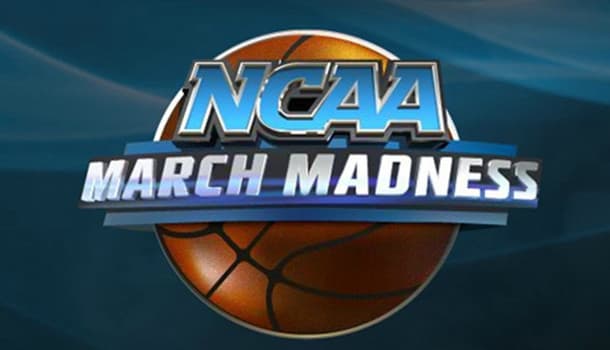 It's too late, as you read this, to select and enter a completely filled out bracket of 67 or 63 games in major online contests, but the real business of betting on the games is just warming up. With a couple of major upsets already logged in Thursday's earliest games, it seems like betting the action might be a major risk. Instead, savvy NCAA tourney betting offers some of the best options around. Let's take a look at some of the things to keep in mind:
Upsets grab the headlines on the opening weekend, but as the tourney progresses, betting the chalk is the way to go. Already on this Thursday, #14 seeds Georgia State and University of Alabama-Birmingham logged major upsets in defeating a pair of #3 seeds, Iowa State and Baylor — both, coincidentally, coming from the revered Big 12 conference.
In the early rounds, the upsets of note are most often logged by #12 seeds, with occasional #13 and #14 seed shockers tossed in. #15 seed upsets (over a #2 seed, in the opening-round format) almost never happen, occurring only seven times in 140 such matchups, or once every three or four years. And a #16 seed beating a #1 seed has never happened, not even once: Such teams are a sadly perfect 0-140 since the 64-game (and now 68, with the First Four games) format was adopted by the NCAA.
There's a reason for this that many casual bettors might miss. The NCAA men's tourney is designed to be a big-money, made-for-TV extravaganza, meaning multiple teams from major conferences. The NCAA, however, also has to cater to all its member schools, and that is done through a series of automatic bids, given to the winners of nearly 20 smaller athletic conferences.
These conferences are almost always one-bid conferences, even though the level of play within these conferences varies significantly. These winners are then slugged into the bottom seeds by the NCAA's Tournament Selection Committee, filling up four ranks of seeds — in each quarter of the bracket — from the #12 to #16 lines.
It means that most of the #12 seeds are small-conference champs who are pretty darn good… and that's why #12 seeds have such a dramatic history of success against #5 seeds. At least one #12 seed wins its opening game virtually every year, and last year, three such #12 seeds advanced. Some of the #13 seeds are decent, too, and #14 seeds are occasionally solid as well.
The tourney seed lines from #11 and up are where the bulk of major-conference schools who don't receive automatic bids are dropped. The 6-11, 7-10, and 8-9 games in the opening rounds are largely pick'em games, but the NCAA seeders have a better percentage in seeding given the eventual winners of these games the initial higher seed than one might think.
Each year of course, several "upsets" emerge from this middle tier of games, even though they're not significant upsets in a real sense. One of the very best interactive tracking sites for the casual NCAA observer to follow is the live bracket at Nate Silver's fivethirtyeight.com. Silver, one of the United States' most successful stats-based pundits, established his name on a series of dead-on-accurate political projections, and has established his site as a popular March Madness resource as well.
The plentiful source material also includes fivethirtyeight's methodology, relying heavily on five different statistical crunching algorithms and two "eye test" human ranking scales. One of those two — the NCAA's official S-curve ranking of teams, is also worth understanding as the tourney progresses and new matchups need to be evaluated.
The S-curve itself isn't as static as you might think. Every year, the distribution of teams and those teams' talent is illustrated via a curve like this: A few very talented teams at the very top, a few more mundane ones at the bottom, and the vast majority of nearly similar teams, talent-wise, aggregated into the middle.
This is why upsets are common, but never or almost never in the 1-16 and 2-15 matchups. All those seeds from #3 down through #14 aren't too, too dissimilar.
The 2013-14 tournament was very unusual, in that it featured an abnormally large number of "upsets" (based on seed) and eventually put two highish seeds into the championship game, where a #7 seed, Kentucky, lost to a #8 seed, Connecticut. However, this was the first time in more than a quarter century that a team higher than #6 won the tourney.
In 1988, the Danny Manning-led Kansas Jayhawks regrouped from an early season of injuries and subpar play, though the talent on that KU team was far better than its #8 seed. That happened again last year: Kentucky was the preseason overall #1 but played poorly throughout the season, and Connecticut was a top-ten preseason team as well. In other words, both teams significantly underachieved, and their #7 and #8 seedings undervalued their real talent.
Last year's tournament was also unusual in that considering such teams as Kentucky and Connecticut, with legitimate puncher's chances, there were 15-20 teams that had at least a justifiable dream that they could win the title.
This year, no more than 8-10 teams have that same legitimate possibility, and most of them are #1 and #2 seeds. There is a far greater spread between Kentucky and the other elite teams (including Arizona, Wisconsin, Duke, Villanova and Gonzaga) than the the rest of the field.
This year's tournament final will not feature a #7 versus a #8, to be sure. Yes, some high seeds will be picked off, but mostly in the #3-#5 range in the opening weekend. And starting with next weekend's games, look for more and more of the chalk to prevail.
basketball
college
Kentucky
March Madness
NCAA
upsets