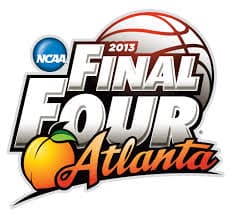 The Final Four takes center stage this weekend as the once field of 64 teams has now been trimmed to just four. We'll break down both matchups and give bettors our picks for who might cash on their way to a chance at the National Championship.
Our odds are provided by Bovada Sportsbook, one of the top options for US bettors. Visit Bovada today to earn a 50% Free Bet Bonus on your first deposit.
No. 9 Wichita State +11 at No. 1 Louisville
Wichita State: The Shockers are without a doubt this year's Cinderella and they will get their chance at a National Title if they can take out Louisville.
Wichita State started off their postseason with a 73-55 against No. 8 Pittsburgh, where they put away with a dominant second half performance. They then upset No. 1 Gonzaga, beating them 76-70 to shock the Bulldogs and the nation. They were dominant in a performance against La Salle, blowing out the Explorers before halftime. Finally, they took out No. 2 Ohio State to make it to the Final Four.
Wichita has gotten the job done with a variety of characters. Most importantly, Malcolm Armstead and Ron Baker have led the Shocker attack in the backcourt. Ron Baker has been especially effective since coming back from injury in the Missouri Valley Conference Tournament. Baker has shot an unbelievable 11 from 26 from three point land and made 24 out of 27 free throws so far in the tournament.
Louisville: The Cardinals have looked like the most dominant team in this tournament, an unsurprising fact for those who have watched this team extensively. They opened up their tournament with 79-48 thrashing of North Carolina A&T and then easily breezed through Colorado State, 82-56 in the Round of 32. They once again dominated against Oregon in a Sweet 16 matchup, winning 77-66. Finally, they took care of the Duke Blue Devils handily, after an explosive second half where they put up 50 points, ultimately winning the game 85-63.
The win against Duke was overshadowed by the horrific leg injury sustained by Kevin Ware. Thankfully, he looks to be fine and is already walking on crutches. His tournament is obviously over.
The Cardinals can clearly put up points in bunches if they need to, but are a more defensive minded squad. Peyton Silva and Rush Smith are excellent scorers but also provide a tough defensive on-ball presence. Our course, Louisville also has an elite rebounder and shot blocker in Gorgui Dieng. Russ Smith has been Louisville's go to guy offensively in the tournament. The junior guard has averaged 26 points to lead all Cardinals.
Our Pick: Both of these teams have proven themselves to be good enough to win a National Championship. Both teams run similar styles of tough defense. The key difference being Lousiville's tendency to cheat or jump passing lanes while Wichita runs more of a "stay in front of them" man to man defense.
Offensively, both teams are guard heavy with players who can open holes and drive to the basket. Wichita relies on the outside jumper a far bit more than Louisville and has had notable success shooting from downtown during the tournament.
The key to this matchup Louisville's ability to disrupt Wichita's main triangle stack set and force them into poor decisions in the half court game. If the game starts to become a track meet, Wichita will have the advantage as they have run the floor as well as anyone in the tournament.
In the end, we think the Cardinals will handle the Shockers, despite how impressive they have been. Louisville has a clear physical advantage and has won 12 of their last 14 games by double digits. Wichita's run has been a sensational story throughout the tournament, and despite their domination of several highly ranked teams – they are simply overmatched in this one.
We like the Louisville Cardinals -11. at Bovada.lv
No. 4 Michigan -2 at No. 4 Syracuse
Michigan: The Wolverines have been one of the tournament's most exciting teams and are responsible for some of the most intense and drama filled moments of the postseason. Michigan easily handled their first two games of the tournament, beating South Dakota St. 71-56 and a routing VCU 78-53. They then found themselves down in the final seconds against Kansas, but pushed the game to overtime on a Trey Burke three pointer. They ultimately won the game 87-85. Finally, the Wolverines got by Florida with little trouble, after leading by 17 at the half – the Wolverines cruised to a 79-59 victory over the Gators.
Michigan is loaded with shooters, led by Trey Burke, who might be the best player in college basketball. Nick Stauskas and Tim Hardaway Jr. add other perimeter threats so teams cannot just focus on Burke. Mitch McGary is on a tear and has been the tournament's best big man.
Syracuse: The Orangemen have been one of the most impressive teams in the tournament, but have also struggled with inconsistency, both in the regular season and postseason. Syracuse started off their postseason with a crushing win over Montana 81-34. They then rattled off two close wins against California and Indiana, before beating Marquette easily in the Elite 8, winning 55-39.
Cuse' is led by sophomore point guard Michael Carter-Williams, who finished the regular season top ten in the nation for steals and assists. Not known for his shooting, he still averages over 12 points per contest.
Our Pick: Michigan is a small favorite in this game, and rightfully so. We kind of expected to see a larger number on the board because how well the Wolverines have come together and the inspired play of Trey Burke.
Syracuse's 2-3 zone defense is a matchup dream for a team like the Wolverines. Filled with an array of outside shooters and the emerging McGary inside, Michigan looks to shoot over the zone and utilize their big man inside as needed.
Syracuse's Boeheim and Michigan's Beilein have faced off against each other nine times, and Boeheim has come out with a win each and every time – we think that changes on Saturday.
We're backing the Michigan Wolverines -2. at TopBet.eu