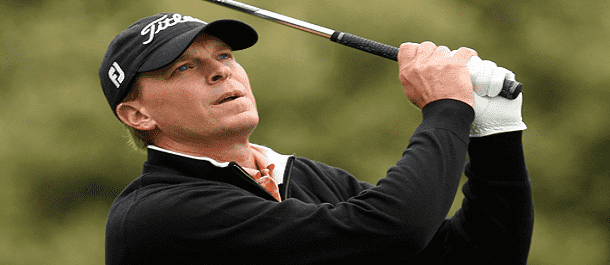 No sooner was the 40th Ryder Cup over that bookmakers were looking forward to the next match between Europe and the United States of America at the Hazeltine National Golf Club, framing market on the respective team skippers.
It did not take long for United States of America veteran Phil Mickelson to thrust the knife into the back of Tom Watson. Mickelson, in a roundabout way, criticised Watson's captaincy by telling journalists that he preferred the way in which Paul Azinger skippered the Stars and Stripes in 2008, the last time that the Americans won the Ryder Cup.
Several bookmakers took Mickelson's comments as a reason to install Azinger as the hot favourite to captain the United States of America in the 2016 Ryder Cup but one thinks that Lefty's public praise may count against the former skipper.
Put oneself in the shoes of the people who will choose the next Ryder Cup skipper of United States of America: they are strong men and they are not going to look as though they have given in to the demands of anyone, even a golfer with Mickelson's record of five major championship victories.
The United States of America went back to the future for the 2014 Ryder Cup – Tom Watson reprised the role that he played in 1993 when the Stars and Stripes won on European soil – so one can see its power brokers being reluctant to go back to Azinger because he was its team's last triumphant captain.
Azinger is a false favourite and one thinks that the value lies in backing a much loved member of the American golf family who has made three Ryder Cup appearances, who was a member of Watson's support staff at the Gleneagles Hotel and who boasts a strong friendship with superstar Tiger Woods.
One is interested in backing Steve Stricker at odds of 5.50Bet €100 to win €5509/2Bet £100 to win £550+450Bet $100 to win $5504.50Bet HK$100 to win HK$5504.50Bet Rp100 to win Rp550-0.2222Bet RM100 to win RM550 with Sky Bet – William Hill is quoting him at odds of 2.50Bet €100 to win €2503/2Bet £100 to win £250+150Bet $100 to win $2501.50Bet HK$100 to win HK$2501.50Bet Rp100 to win Rp250-0.6667Bet RM100 to win RM250 – to skipper the United States of America in the 2016 Ryder Cup at the Hazeltine National Golf Club. At 49 in two years from now, Stricker will be the right age to captain a side and, as the 16th highest American on the current world ranking chart, he is rightly long odds to qualify for the event as a player – one can get 26.00Bet €100 to win €260025/1Bet £100 to win £2600+2500Bet $100 to win $260025.00Bet HK$100 to win HK$260025.00Bet Rp100 to win Rp2600-0.0400Bet RM100 to win RM2600 with Sky Bet.
Everyone likes Stricker, he likes team golf and he was born and raised in Wisconsin, one of the neighbouring states of Minnesota, home of the Hazeltine National Golf Club.
With regards to the 2016 Ryder Cup skipper of Europe, it is odds on to be Darren Clarke, available at 1.33Bet €100 to win €13333/100Bet £100 to win £133-303Bet $100 to win $1330.33Bet HK$100 to win HK$133-3.03Bet Rp100 to win Rp1330.3300Bet RM100 to win RM133 with Ladbrokes. Yes, one knows that Clarke and Paul McGinley have had a falling out but McGinley, who will help choose his successor, has said that his fractured relationship with the Northern Irishman will not be a factor. McGinley will not want to damage his Ryder Cup legacy but blocking Clarke's appointment out of spite.
Thomas Bjorn, Padraig Harrington and Miguel Angel Jimenez are the other men who are being touted as potential Europe captains for the 2016 Ryder Cup but one thinks that Bjorn and Jimenez will be disadvantaged in the selection process because they are not native English speakers. One can see Bjorn and Jimenez skippering Europe, particularly the former, in the near future, but not ahead of someone like Clarke in an English-speaking country. Clarke has earned the right to captain Europe and, with McGinley not wanting to look petty, one thinks that the favourite will get the nod.
It is one thing to bet on the skippers for the 2016 Ryder Cup, particularly Stricker at relatively big odds, but it is quite another to bet on the result of the match. Anyone who backs any of the three possible outcomes two years out from the event should give up betting for the rest of their life.
Tips Summary
Steve Stricker to be Ryder Cup 2016 USA Captain
Odds: 5.50Bet €100 to win €5509/2Bet £100 to win £550+450Bet $100 to win $5504.50Bet HK$100 to win HK$5504.50Bet Rp100 to win Rp550-0.2222Bet RM100 to win RM550
Where to Bet: Sky Bet
Darren Clarke to be Ryder Cup 2016 European Captain
Odds: 1.33Bet €100 to win €13333/100Bet £100 to win £133-303Bet $100 to win $1330.33Bet HK$100 to win HK$133-3.03Bet Rp100 to win Rp1330.3300Bet RM100 to win RM133
Where to Bet: Ladbrokes
Darren Clarke
Golf Tips
Hazeltine Golf Club
Paul McGinley
Ryder Cup
Sky Bet
Steve Stricker