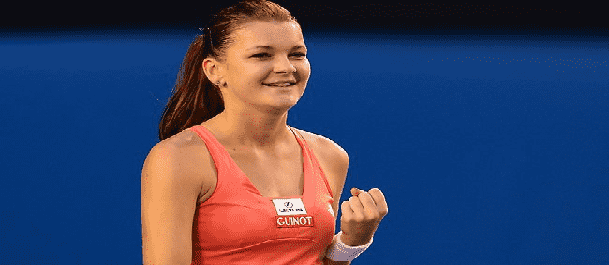 Rags to Riches turns its attention to the third major tennis tournament of the year, Wimbledon, to give the grass-court event its stuffy, official moniker, The Championships.
Unsurprisingly, Serena Williams is the Wimbledon women's singles favourite but, even though she is odds against to win what would be her sixth grass-court Grand Slam title, one thinks that there are grounds for betting around her.
The grounds are statistical. Williams has won just four of the last 12 major women's singles tournaments and once in the last four big events has she gone past the fourth round. Most tennis players would kill to win four Grand Slam titles in their career let alone the last three years but Williams is not like most tennis players and bookmakers frame their odds regarding her performance accordingly. Level-stakes Williams backers since mid 2011 would be a long way behind.
Obviously, if Williams is on song then she will take a lot of beating in the Wimbledon women's singles but that is a big if these days so one is keen to back one of her rivals at a big price and see what happens over the next fortnight.
Having poured over the Wimbledon's women's singles draw, one has come up through a process of elimination with fourth seed Agnieszka Radwanska at odds of 21.00 with Sportingbet (19.00 with Boylesports)
While one is betting around Williams, one does not want to bet on anyone in the same half of the Wimbledon women's singles draw as the favourite. One is hoping that Williams does what Williams does from time to time and loses to an unheralded opponent on one of her increasingly common off days. One does not want to nominate a specific player to take out the greatest women's singles player of all time.
Third seed Simona Halep has won only one match in her three Wimbledon women's singles appearances. She did win a minor event on grass in the Netherlands last year but to go from not reaching the Wimbledon women's singles third round to winning the final would be remarkable, particularly if her shoulder is not 100 per cent, which seems to be the case.
Fifth seed Maria Sharapova is slated to run into Williams in the Wimbledon women's singles quarter-finals and, if that match-up eventuates, the Russian will be long odds because she trails the American 16-2 overall, including losing each of the last 15 meetings between the great rivals. So one is not interested in supporting Sharapova at this early stage.
The top half of the Wimbledon women's singles draw is much stronger than the bottom half. Also floating around in the section are seventh seed Jelena Jankovic, 11th seed Ana Ivanovic and 19th seed Sabine Lisicki. One is particularly wary of Ivanovic and Lisicki on Wimbledon's grass courts.
Below the fold of the Wimbledon women's singles draw, second seed Na Li has not made it past the quarter-finals in any of her seven appearances. Sixth seed Petra Kvitova is a former champion – she smashed Sharapova 6-3 6-4 in the 2011 final – but she is notorious for drifting in and out of matches, she has a suspect hamstring and she has not made the last four of any Grand Slam event since the 2012 French Open.
Then there is Radwanska. For starters, one thinks that she is in the weakest quarter of the Wimbledon women's singles draw because the only other top-16 players standing between her and the semi-finals are eighth seed Victoria Azarenka, 10th seed Dominika Cibulkova and 14th seed Sara Errani.
And Radwanska is a force on grass courts. Six years ago she won the Wimbledon women's singles lead-up tournament in Eastbourne and she has reached the final and the semi-finals respectively over the last two years at the All England Club. Radwanksa took Williams to three sets – 1-6 7-5 2-6 – in the 2012 Wimbledon women's singles decider and she lost 4-6 6-2 7-9 to Lisicki in last year's last-four thriller.
Boylesports
Radwanska
Serena Williams
Sharapova
Sportingbet
Wimbledon