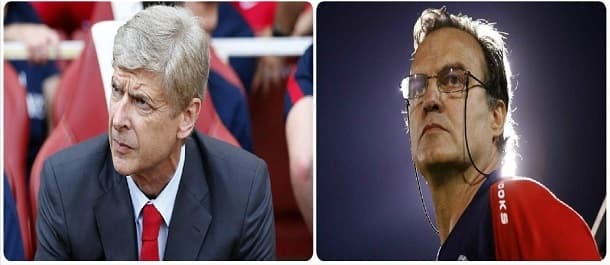 Now that England has returned home from the FIFA World Cup with its tail between its legs for the umpteenth time, the betting world has, once again, turned its attention to the identity of the next Three Lions boss after Roy Hodgson.
Hodgson's contract with the English Football Association does not expire until 2016 and it seem that the FA is keen for the ex-Blackburn, Fulham, Liverpool and West Bromwich manager to continue in his post until at least then.
Former Manchester United defender Gary Neville, who is one of Hodgson's assistant coaches within the England set-up, is the favourite to be the next permanent England manager at odds of 8.00 with Betfair's sportsbook. Hodgson and Michael Owen have endorsed Neville as an England boss of the future but, when push comes to shove, will the Manchester United legend walk away from all his media commitments to take on the job of coaching the Three Lions. Maybe Neville will but, with at least two years until bookmakers settle bets on this market, surely odds of 8.00 are not all that special.
Jose Mourinho is the only other man trading at single-digit odds in betting on the next permanent England manager. Now Mourinho has stated many times publicly that he would like to coach Portugal before the end of his career but would he be interested in becoming England boss? Mourinho is a winner and England has not done a lot of winning over the last 50 years. One understands why he wants to manage Portugal but one does not understand why he would want the England job.
Surely the English Football Association is not going to go back to Glenn Hoddle, who has been away from the coaching scene for eight years, and hiring Pep Guardiola is simply not going to happen. Stuart Pearce has been in and around the England squad for a quarter of century and it would not be the greatest shock to see him succeed Hodgson. However, Pearce will need to do well at Nottingham Forest over the next couple of seasons to enhance his prospects. And the likelihood of another Londoner, Harry Redknapp, getting the gig is nowhere near as high as it was a few years ago.
One is interested in two men, one of whom features on all betting lists and one of whom does not. The visible man in whom one is interested at odds of 21.00 with Betfair's sportsbook to be the next permanent England manager is Arsene Wenger. Admittedly, Wenger has a contract with Arsenal that runs until the end of the 2017 season but one does not think that the Gunners would stand in his way if the English Football Association came calling. That is because of Wenger's relationship with David Dein. It was Dein who lured Wenger to Arsenal in 1996 and Dein has been a mover and shaker within the English FA for many, many years.
The invisible man about whom one would like a price on him being the next permanent England manager is Marcelo Bielsa, the former Chile coach who is about to embark on a two-year deal to lead Marseille. Bielsa, who will be out of contract after the UEFA Euro 2016 tournament, has inspired many of the world's hottest young bosses and he has a decent track record at international level. Bielsa would be a wonderful appointment as England manager – every side that he has coached has been a joy to watch – but two things stand in his way. First, is Bielsa even on the English Football Association's radar? And second, would the English FA appoint an Argentinian? One is concerned that no is the answer to both of those questions but, if one could obtain odds of 51.00 or longer, one would be willing to have a bet.
Bielsa
England
Gary Neville
Mourinho
Wenger